!- trecvid/trecvid.html -->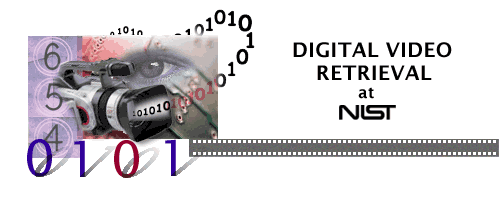 TREC Video Retrieval Evaluation: TRECVID
---
The TREC conference series is sponsored by the National Institute of Standards and Technology (NIST) with additional support from other U.S. government agencies. The goal of the conference series is to encourage research in information retrieval by providing a large test collection, uniform scoring procedures, and a forum for organizations interested in comparing their results. In 2001 and 2002 the TREC series sponsored a video "track" devoted to research in automatic segmentation, indexing, and content-based retrieval of digital video. Beginning in 2003, this track became an independent evaluation (TRECVID) with a workshop taking place just before TREC.
George Awad is the TRECVID Project Leader at NIST.
Current steering committee:
George Awad (NIST) Matt Cooper (FXPAL) Jonathan Fiscus (NIST) Wessel Kraaij (TNO) Michele Merler (IBM) David Joy (NIST) Chong-Wah Ngo (CUHK) Roeland Ordelman (UTwente) Georges Quenot (LIG-CNRS) Koichi Shinoda (Tokyo Tech) Alan Smeaton (DCU) Ian Soboroff (NIST) Cees Snoek (UvA) Michael Witbrock (Cycorp/Lucid.AI)
---
TRECVID 2018
Call for new track proposals in TRECVID 2019
Call for participation in TRECVID 2018

2018 Guidelines

ECCV 2018 Tutorial: Video Recognition and Retrieval at the TRECVID Benchmark

The application period for TRECVID 2018 is now closed. To apply for TRECVID this year please email the TRECVID Project Leader.
---
To cite TRECVID in publications:

New task/track proposals:

Publications:

Past data:

Tools and resources:

TRECVID Statement on Product Testing and Advertising:

Guidelines for earlier TRECVID workshops:

Other forums for related work:
---

Search Webspace:

NIST is an agency of the U.S. Commerce Department
privacy policy / security notice / accessibility statement
disclaimer / FOIA

Last updated: Monday, 17-Sep-2018 11:14:45 EDT
Date created: Tuesday, 21-Nov-00
For further information contact the TRECVID Project Leader.